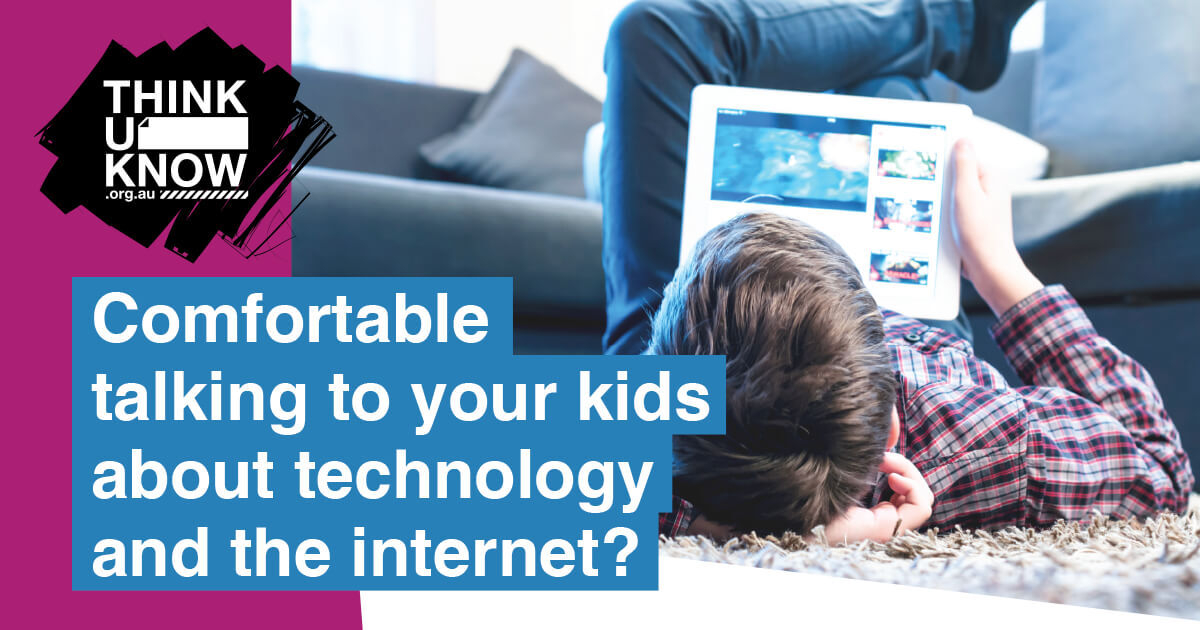 How to talk technology with your kids
Gladstone Women's Health is proud to have been able to bring the ThinkUKnow.org.au 'Comfortable talking to your kids about technology and the internet?' presentation to Gladstone in February.
This cyber safety and security presentation was held at the Philip Street Communities Precinct and covered topics such as 'What young people see, say and do online', 'The challenges they may face' and 'How to report and get help if things go wrong'.
The presentation highlighted some very useful tips for parents, including:
Talking with your child about their online activities. Find out what apps, games and sites they are using and who they might be interacting with.
Apps and games may have their own challenges, and it is important that you understand these and what precautions you can put in place. Research the features and download and review them yourself, or better yet, sit down with your child and ask them to show you how they work.
Addressing behavioural issues, rather than the technology itself, and reconsider taking devices away. Children may see this as punishment and be reluctant to tell you about issues in the future if they believe they will have their devices taken away.
Supervision is recommended for children when they are online. This is especially critical for young children so that they can come to you or another trusted adult if they see or hear something they are unsure of, or is upsetting.
As your child gets older, encourage them to apply critical thinking skills, like questioning suspicious behaviour online. Empower them to make decisions about their use of technology, including when they are unsupervised.
Gladstone Women's Health hosts many free community workshops and education programs each month so visit our Events page for the latest offerings.